CavVisit Visitor Management System
CavVisit är ett digitalt, modulbaserat besökssystem som helt ersätter den manuella besöksliggaren. Välj de moduler som passar er verksamhet.
Read catalogue
Automatic visitor management
Med automatisk besökshantering checkar besökaren själv in/ut med hjälp av en QR-kod på mobilen. Besöksbricka skrivs ut och besöksmottagaren meddelas automatiskt att gästen anlänt.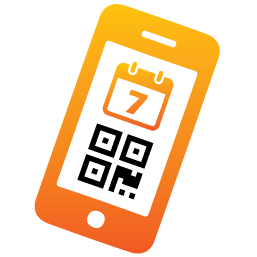 Pre-registered visitors receive an Email invitation to the meeting containing date, place and a QR-key for self checkin and access.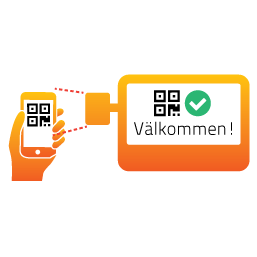 The QR code is shown at a visitor kiosk at the entrance. Simultaneously the host is notified via SMS/e-mail that the visitor har arrived.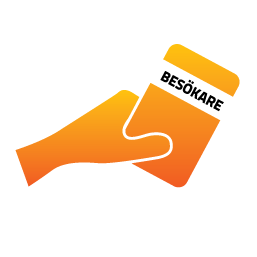 A visitor badge is automatically printed and attached to clothing by the visitor.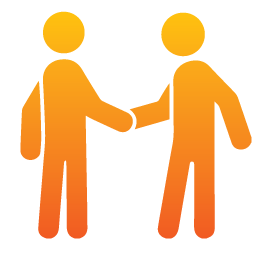 The host meets the visitor at the entrance and the meeting can begin!
Frontdesk client
---
Staff at the front desk have a clear view of who are in the house and easily check visitors in / out in CavVisit's professional dashboard. In CavVisit, you manage groups of visitors as quickly and easily as single visitors. Import pre-filled visitor lists in e.g. Excel format.
With a single button press, you print and mail the current evacuation list.
VISITOR KIOSK WITH SELF-REGISTRATION
---
Let the visitor register their visit in a visitor kiosk using a touchscreen. The visitor enters their name, company, host they are visiting and automatically receives a visitor badge printed. The same kiosk can be equipped with a QR reader for fully automatic visitor management. The kiosk comes with any design for its front sign and can be painted in any RAL color to fit into the company's graphic profile and office environment.
The height-adjustable kiosk allows everyone to use the system, regardless of length or disability.
MS Outlook / Google Calendar integration
---
Pre-register visitors quick and easy with the intelligent Ms Outlook / Google Calendar integration. The visit is registered automatically and appears in realtime on the reception dashboard to give the staff full controll of the planned visits. Companies and organisations without a reception often use the Outlook / Google integration to automate their visitors processes.
Self-registration
Visitors register their visits themselves in a kiosk that supports multiple languages.
Group management
CavVisit handles groups of visitors as fast and smoothly as single visitors.
Access Control System integration
CavVisit can be integrated with access control systems.
Outlook/Google
Pre-register visitors using MS Outlook and Google Calendar.
Design your own visitors badges
---
CavVisit comes with a full-scale design tool for creating visitor badges that fit your company's graphic profile. We help you develop a badge design that suits your business.
The system prints the visitor's name, company, recipient, date, wifi code, QR key, time, etc. on the visitor badge.
Statistics and reports
---
---
All visitors are registered in the cloud platform, making it easy to get tailored reports and statistics for your company's visit history. The same data can be exported to Excel, Word, Powerpoint and CSV.